Indoor LED screen P2.6 mm Rental LED Panel 500 mm*500 mm For Event
This high definition indoor LED screen P2.6mm is designed with rental LED panel 500mm by 500mm for evnet backdrop LED display.  With super light and super smart die casting aluminum LED cabinet, when the LED wall is assemblied, you will see a perfect picture or video. Since the pixel density is 147,456 pixels per square meters. It is very clear. Surely, the refresh rate is over 1920 HZ or higher requirement with 3840 HZ to make sure there is no scan lines in the picture whne the indoor LED screen is working.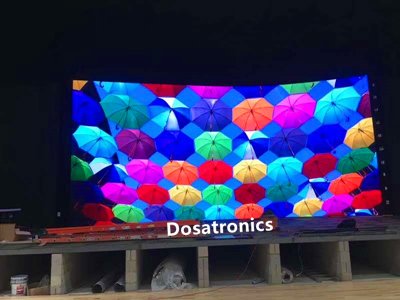 When you decide to buy such LED display, LED panel products, you need to tell our sales your dpecific requirement for control system, video processor, fly bars, flight case, sea shipment, sir shipment and so so. It is very convenient for them to make perfect solution with detailed quotation, specification and pictures. For teh synchronous control system, you can choose nova star controller, LINSN LED studio, Color light system, HD control system and other outdoor and indoor LED screen control systems. Do not worry about the language of the such control systems since there are Chinese, English, Russian, French, Spanish, Deutsch, Arabic, amy languages to amke sure you are familiar with the operation system very soon. It is very easy for any eletronic engineer to make assembly, LED panels, power, signal cables connection, operation of the whole LED screen system. Surely, They can also do easy maintenance whne something si wrong with LED panels, fpr example, some cables damages, some modules damged. Your engineer or any operator could easliy to replace the modules, cables, and control cards. Dosatronics will provide free training in our factory or 24 hours on line.  
| | | |
| --- | --- | --- |
| 1 | Tamaño de píxel | 2.6mm |
| 2 | Brillo | 1000cd/ ㎡ |
| 3 | View distance | 2-500mm based on the PH & screen size |
| 4 | Modo de conducción | 1/16 scanning |
| 5 | Ángulo de visión | 140° , 140° |
| 6 | Frame/Refresh rate | 60HZ/1920HZ |
| 7 | Energía ( Max/ave. ) | 600/300 W/ ㎡ |
| 8 | Voltaje de entrada | AC 11V-220V input, 5V output |
| 9 | Life span(typical use) | 100,000Hours |
| 10 | MTBF | 10,000Hours |
| 11 | Working Tem. | ﹣ 20 ℃~ +50 ℃ |
| 12 | Working Humidity | 10%~95% |
| 13 | Display Colors | 64G(under 4096 grey scale) |
| 14 | Escala gris | 4096 level with software 16bit adjustable |
| 15 | Color contrast | 2000:1 |
| dieciséis | Modo de visualización | 16bit true color 1024*768,1280*1024 |
| 17 | Image adjustment | Contrast, color Tem, brightness adjustable |
| 18 | Symmetry of screen brightness | Over 0.9 low-high brightness |
| 19 | Surface flatness | 1mm difference/even |
| 20 | Modo de control | Video frequency Synchronous control |
| 21 | Effective transmitting distance | Network cable less than100M and fiber with 100M-10KM |
| 22 | Signal interface | AV,DVI,HDMI,SDI,S-Video,YPbPr |
| 23 | Display media | Text, animation, graphic, video etc |
| 24 | Sistema operativo | WINDOWS 7, WINDOWS 10 indoor LED screen |